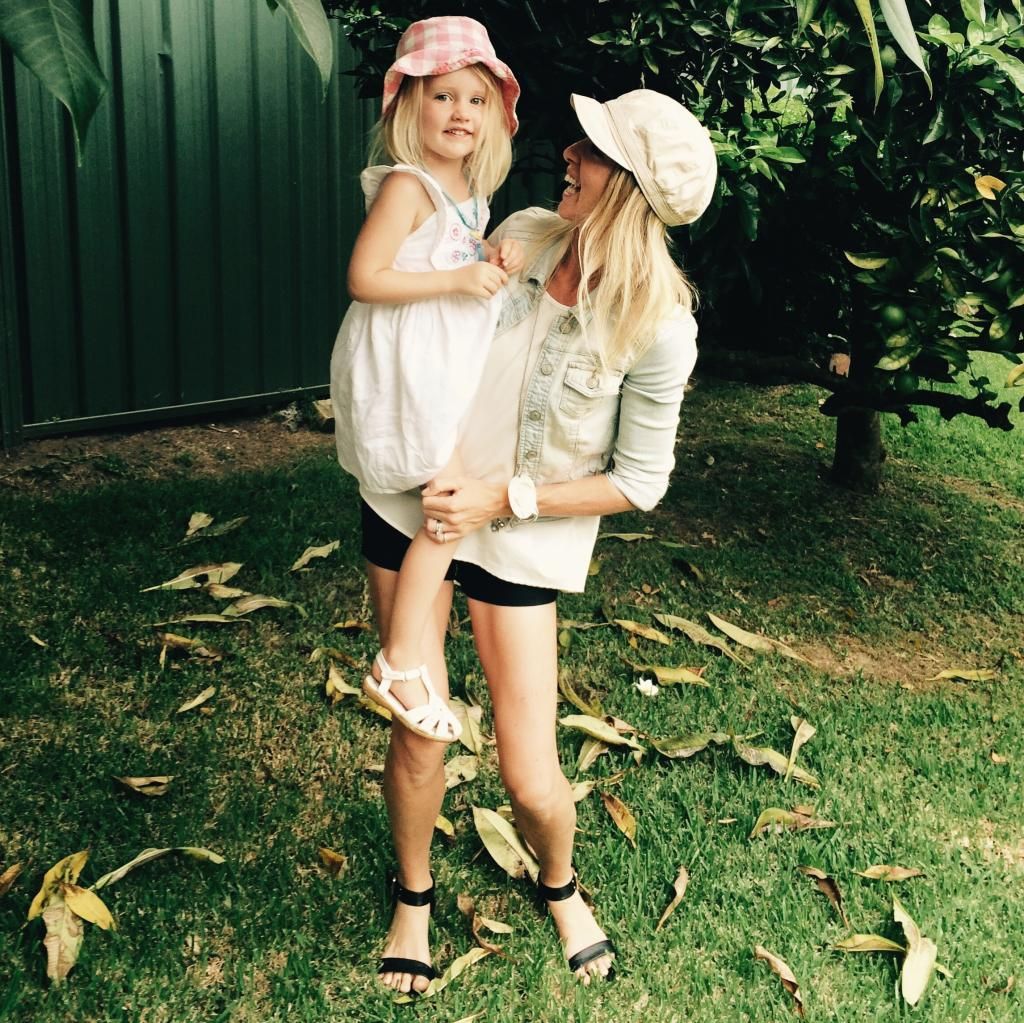 Hey guys, my apologies for being a little AWOL lately! I've been quite busy firstly training for State Championships, (and now Nationals), the kids sports and working on a new blog design (still not quite finished)!
Before we get started I just wanted to wish all you fabulous women out there a very happy International Women's Day! You are all incredible in your very own special way and I hope that you take some time on this day to tell yourself that you are doing a fantastic job, in whatever job/stage of life that you are in :)

As some of you already know, I started back at athletics training in Sep/Oct last year. Track & Field was a huge part of my life when I was a child, I briefly went back for about a year when I was 18, but Uni and work got in the way. Late last year I decided I really wanted to go back and start running again. I got in touch with some coaches at a local club and went along to give it a try. Never for a moment did I dream that I would be actually be competitive again though!

I have been under the guidance of some amazing coaches and have met and am training with a fantastic group of people and saying that I'm enjoying being back on the track again is a massive understatement. I decided to start competing again at the local friendly competition, but that quickly escalated to bigger competitions with some encouragement from other athletes at my club. A few weeks ago I headed down to Sydney Olympic Park to compete at the Athletics NSW Masters State Champs and I was absolutely thrilled to come away with three gold and three silver!!! I couldn't believe it! The gold in the 100m Hurdles was my absolute favourite moment because I had been working and training so hard to be able to run the hurdles again (hurdles had always been my favourite event when I was younger, but I gave it away when my age moved to the 100 hurdles as I had found it too difficult. Prior to the 100H at state, I hadn't ever actually finished one before. I had been working really hard and believed I could do it but it was a huge confidence boost and such a wonderful relief to find out that I actually could! It was such a special feeling, to know that at 33, after two children and with the same time-constraints that most mothers/families face, I could achieve something that I have always been dreaming of - gold in the hurdles at state level.


I ended up also coming away with gold in high jump and long jump, and silver in the 100m, 200m and 400m!!
I know I say this a lot, but I really encourage you women/mama's out there to not be afraid to give that sport you want to do a try or go back to doing something that you once loved. You really are never too old or too unfit. You have to start somewhere and it is totally worth it. There are people in their 70's still down at the track running (and even competing) and they absolutely love it. They are totally inspiring and their smiles say it all.
Have a fantastic IWD everyone!!