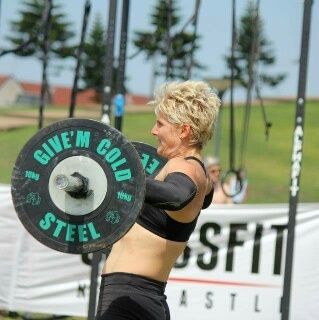 Welcome to week 4 of my series featuring inspirational mothers who are successfully managing to juggle the demands of caring for their families, while still maintaining a healthy, active lifestyle. Last week we talked to the lovely Danielle from The Noatbook, and this week we are talking to Elona Small. Elona used to be a track and field runner at the national level, and these days she is a mother to five children who is not only juggling motherhood, fitness and family life, but she is also back at university studying a Phys Ed degree. I have personally spent some time with Elona and she is genuine, driven, kind, motivated and a wonderful role model for others.
1. Hi Elona, tell us a little bit about yourself and your fitness background.
My name is Elona Small. I have 5 beautiful children - 2 stepchildren (19 and 21) and 3 biological 4, 5 & 8. I am a former real estate agent and am now studying full time secondary PE teaching at Newcastle University, now in my final year. My fitness background is track and field and I now play soccer and do crossfit.
2. Have you always been able to successfully find the time to stay fit/active while being a mother?
No not always -whilst having children I put on a lot of weight but after my 3rd I decided to change my habits and lose the weight. I lost 30 kilos over 2 years. I began to play soccer and joined a gym-discovered crossfit and made it happen.
3. How often do you manage to exercise during the week, and how does this fit in with your family's schedule?
I do crossfit 3-5 times per week on average. This usually fits in around the kids and husbands timetable and of course my university schedule. In soccer season I train twice a week and play once a week.
4. What is your favourite type of fitness/exercise, has this changed at different stages of your children's lives?
My favourite type of exercise is crossfit now as it challenges me. Yes i found after my first two children I was erratic with training and fad diets but after my 3rd I knuckled down and changed my eating habits and committed to exercise regularly.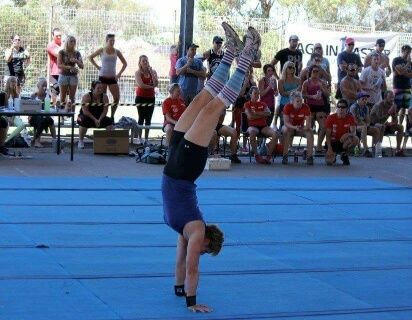 5. So, tell us what your average day looks like?
Usual day is my husband leaves for work at 5am. I organise my children and drop them off to school and daycare. I then go to university and head straight to the crossfit box after Uni and my husband picks the kids up and after I finish I head home. On a Saturday I am up early to workout and am back before the children wake. Sunday is my day of rest and family time.
6. What is your philosophy/goals when it comes to family nutrition?
I have converted to Paleo form of eating (caveman style-no processed foods)-my husband supports me and eats what I eat and I trial and error the changes with my children. They don't always like it but I manage to give them a lot less sugary and processed foods from the changes. My philosophy is simply eat good food!
7. Do you have any fitness/exercise goals for the future?
Next year I turn 40 and become eligible to compete in the Masters category in crossfit. It would be unreal to make the Regionals at this level (this is kind of like the Australian titles).
8. What is your best advice to mamas that would like to be able to be more active, but are having trouble finding the time?
For those who can't find the time - simplify your life style. Look carefully at your eating-this is approximately 80% of your weight loss challenge!! You may not be able to join a gym but instead can make small changes to suit, ie walk the kids to school / walk to the bus / walk to the shops / play active games with your kids-go to the bike park-go to the beach/join a team sport-find something you are interested in and hang with like minded people -and most important surround yourself with positive people. Negativity stops all attempt to help yourself. It begins with you! Make the change-only you can -no-one else will do it for you.
That is fantastic advice Elona. Elona is right, it does begin with you and no one else can do it for you. Thanks so much for spending time with us today Elona, it has been a pleasure having you here!