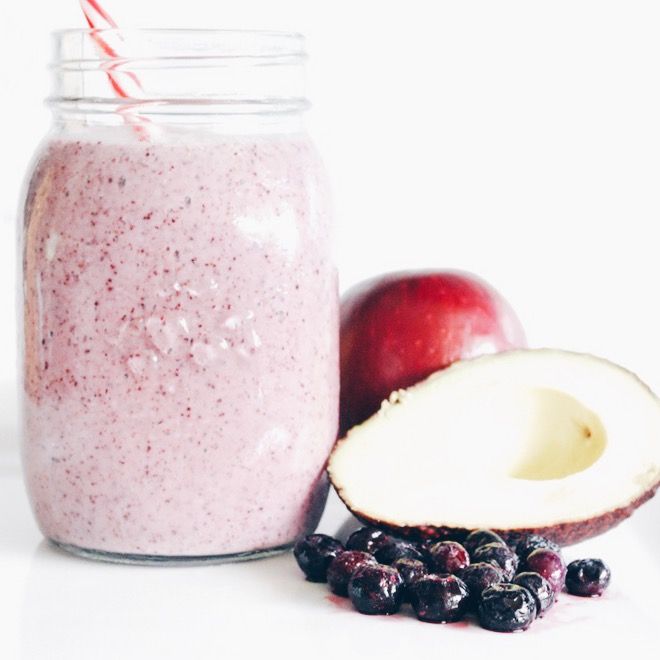 Olly has been making me the most delicious smoothies over the holidays. This coconut berry smoothie is both delicious and nutritious. It has no refined sugar, is dairy free and Paleo-friendly. It has an optional tablespoon of coconut oil for some added energy and dose of healthy fat.
The thing I love most about this smoothie (apart from the delicious taste), is that it doesn't separate, so you can make a big batch, take some with you, or store it in the fridge for later! Olly got the original idea for the
smoothie recipe here
, but he changed it slightly, so here is our version:
Ingredients:
1 cup frozen blueberries
1/2 ripe avocado
1 apple (cored, peeled & diced)
2 cups coconut milk
1T coconut oil (optional)
6 ice cubes

Blend and enjoy!